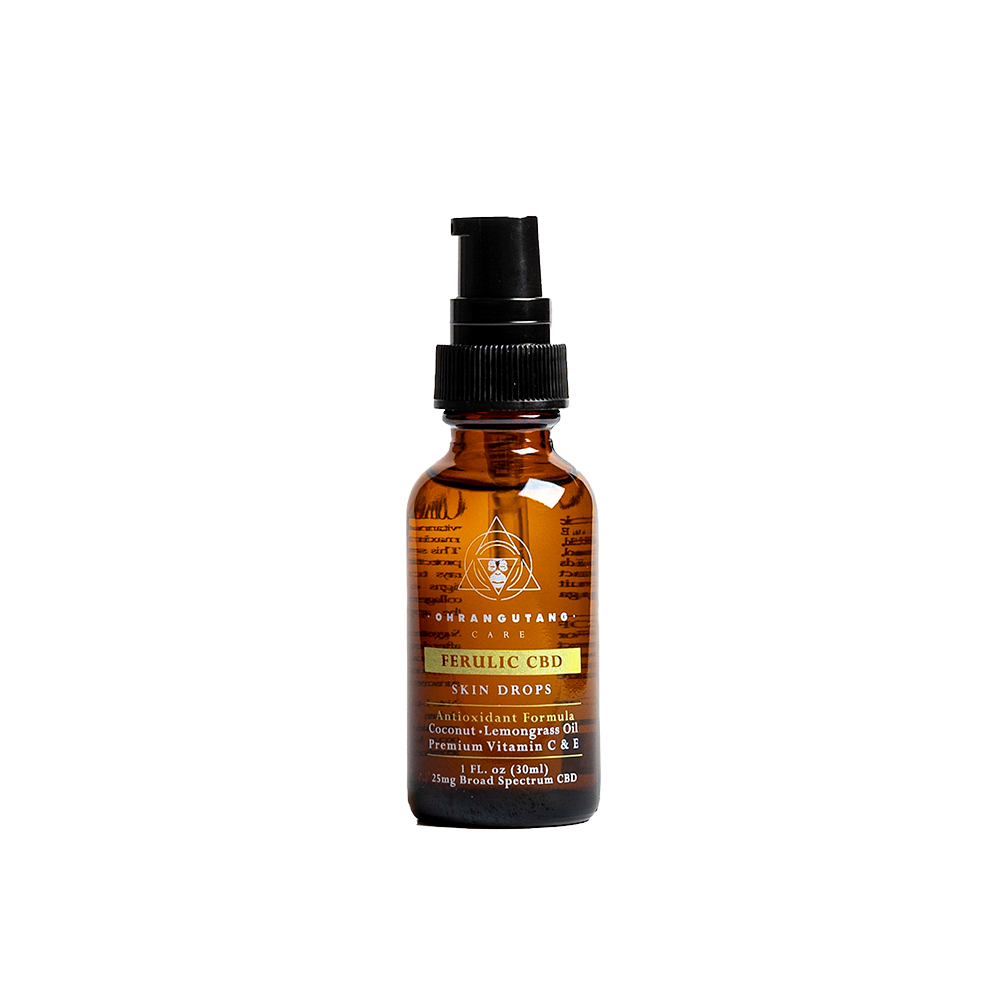 50% OFF at Checkout Second unit Single product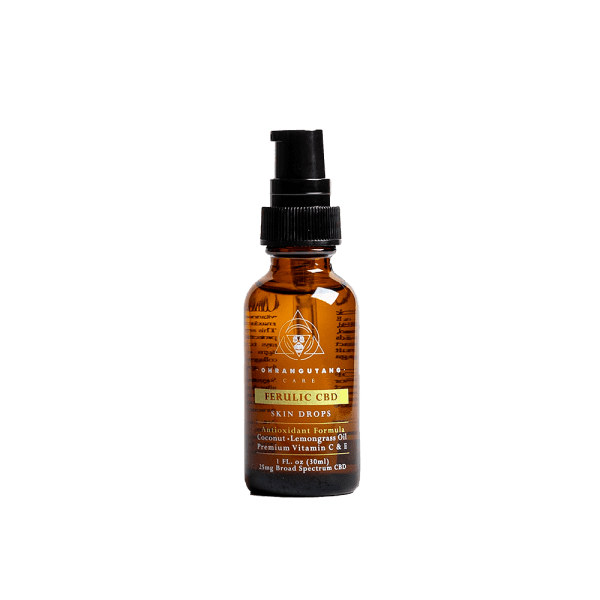 This item:
Ferulic Acid with CBD
Skin Drops of Ferulic Acid which is a powerful antioxidant primarily used for its anti-aging properties.
We didn't stop there, we added 25mg of CBD, Coconut & Lemongrass Oil and Premium Vitamins C & E to give you the best formula available today to smooth your skin and erase signs of age by fighting free radicals at the same time your Ohrangutang Care Ferulic Acid eases wrinkles and lines of expression.
Suggested use:
Once in the morning after cleansing, apply 4-5 drops to a dry face, neck and chest.
Follow with our moisturizer.
Use a non-oily sunscreen when in the outdoors.
CBD Broad Spectrum Hemp Extract Coconut oil Vitamin C Vitamin E as tocopherol acetate L- Ascorbic acid Isopropyl palmitate Ferulic Acid. The best formula available today
Once in the morning after cleaning apply 4 or 5 drops to a dry face, neck and chest. Follow with our moisturizer
Keep out of reach of children. Consumers must be 21 years or older to purchase