50% OFF at Checkout Second unit Single product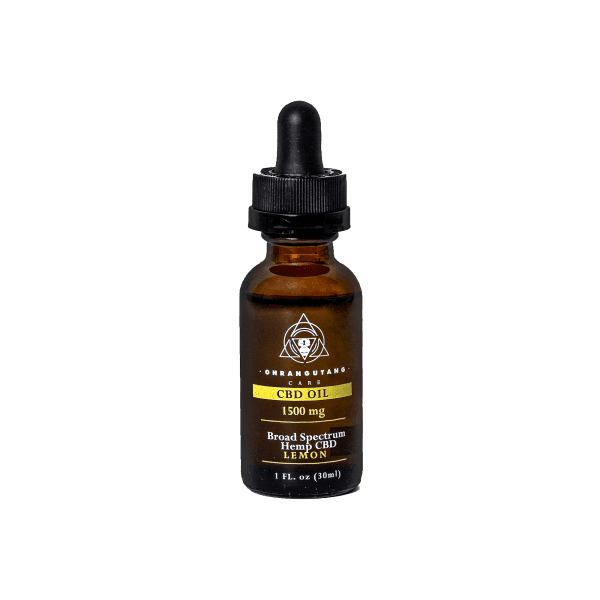 This item:
CBD Oil Tincture - Lemon
Feeling swollen is the worst. Ohrangutang Care Hemp Extract line reduces inflammation in your body from skin to joints, muscles, gut and even in your cells.
Also helps relieving stress, eases your wellness and recovers you faster after working out.
Comes with easy dosage of 50mg (1ml / full dropper) to ingest or apply your lemon flavored tincture.
0% THC -1500mg of Broad Spectrum Hemp CBD Oil with natural, mint, or lemon flavor on a 30ml dropper bottle.
Shake well before each use. As a dietary supplement, place full dropper (1ml) under tongue; hold for 60 second, then swallow. For best results, start with a low dose and gradually increase as needed. Use once or twice daily.
Keep out of reach of children. Consumers must be 21 years or older to purchase