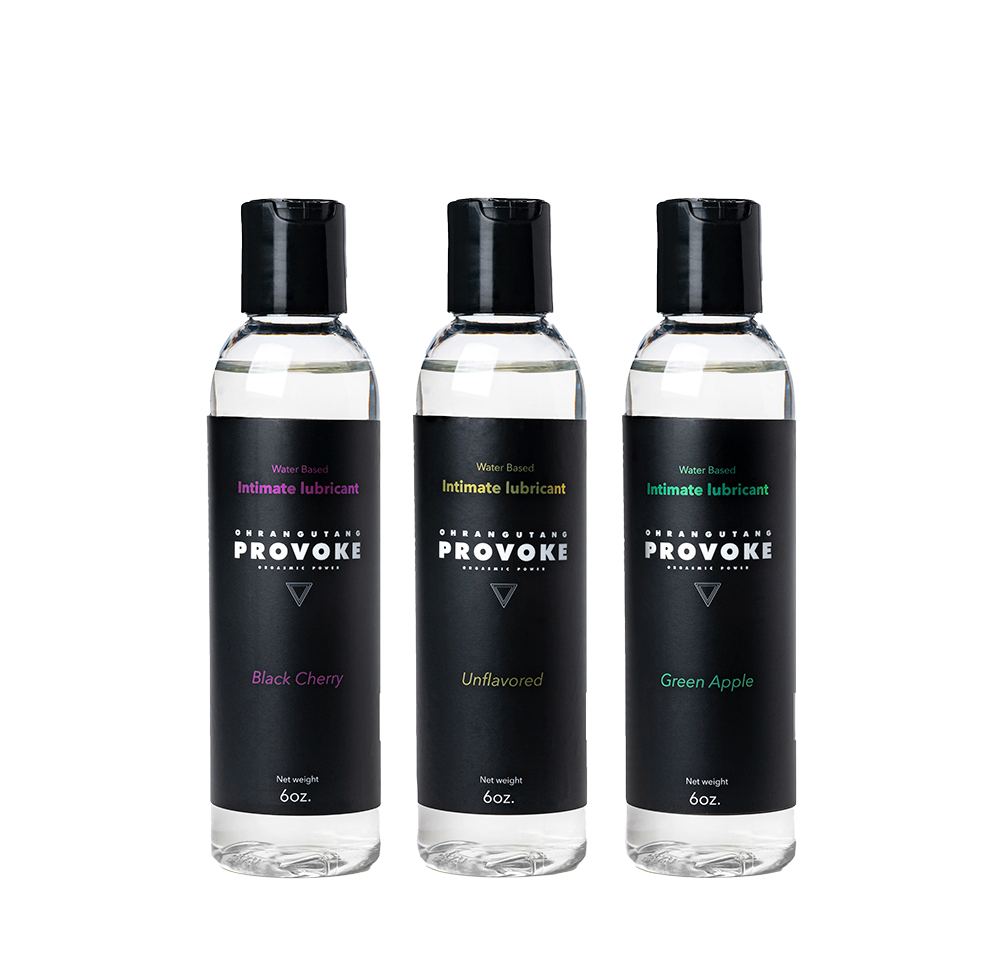 Provoke Intimate Lubricants are water-based personal lubricant for anal, penile and/or vaginal application, intended to lubricate and moisturize, to enhance the ease and comfort of intimate sexual activity and supplement the body´s natural lubrication.
Personal Lub Pack includes:
1 The Natural
1 The Green Apple
1 The Black Cherry
This product is compatible with natural rubber latex, polyurethane, and polyisoprene condoms.
Splash a bit to the area you wish to lubricate, provoke and enjoy. Reapply as desired. Easily washes away with warm water.
If skin irritation occurs discontinue use. Keep out of reach of children. Do not used when recharge.