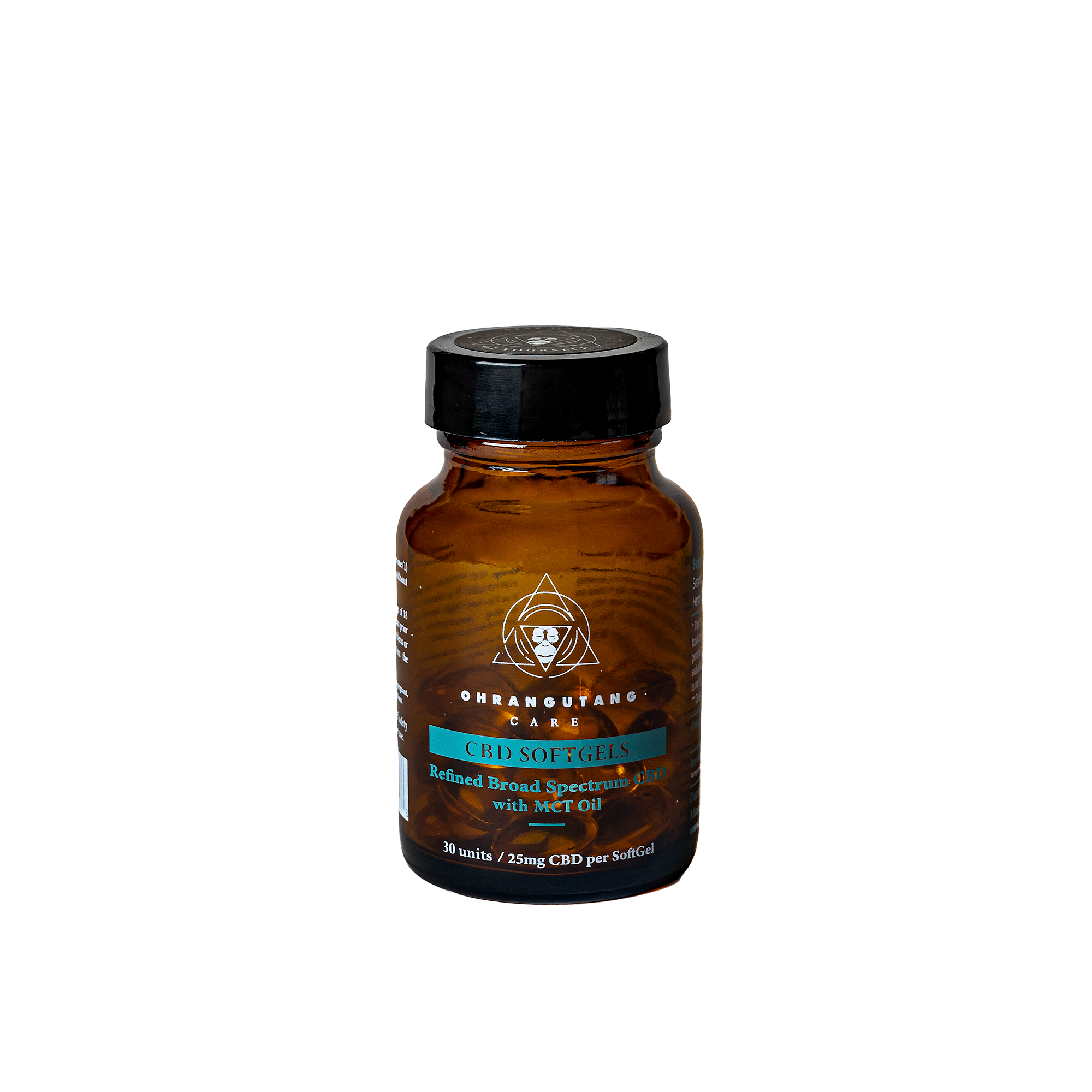 50% OFF at Checkout Second unit Single product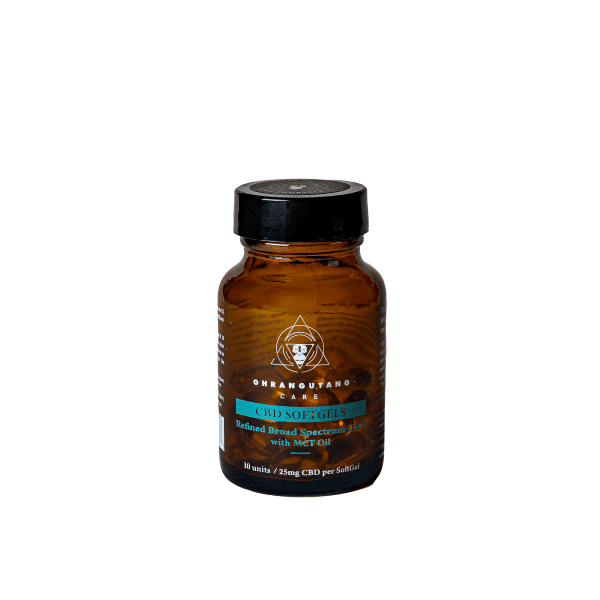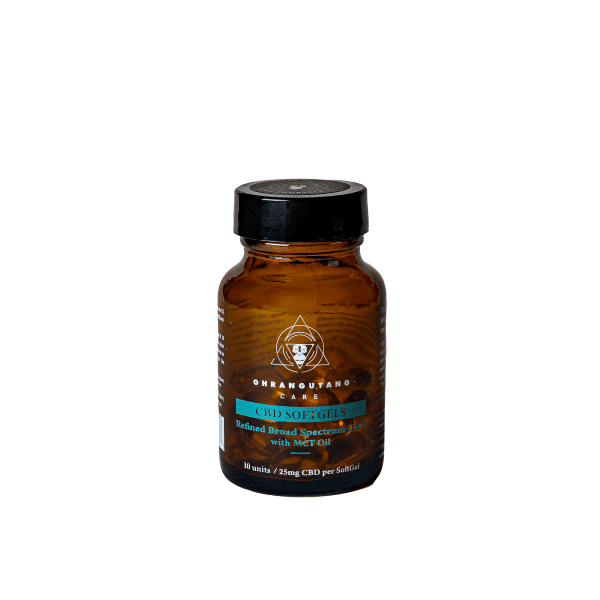 All Ohrangutang Care Hemp Extract line reduces inflammation in your body and our CBD Caps are not exception. From skin to joints, muscles, gut and even in your cells.
Each 25mg Broad Spectrum Hemp CBD with MCT Oil capsule helps relieving stress, eases your wellness and recovers you faster after working out as well.
This presentation is the most familiar and convenient form of taking all the Ohrangutang CBD goodness, you're sure to take the same amount in every intake. Contains only transporting oil and Hemp properties.
Suggested use:
Take one (1) or two (2) capsules daily or as suggested by a qualified healthcare practitioner.
30 units/bottle and 25mg per Liquid Softgels of Broad Spectrum Hemp CBD with MCT Oil.
Take one (1) or two (2) softgel daily or as recommended by your Health Care Practitioner.
Keep out of reach of children. Consumers must be 21 years or older to purchase