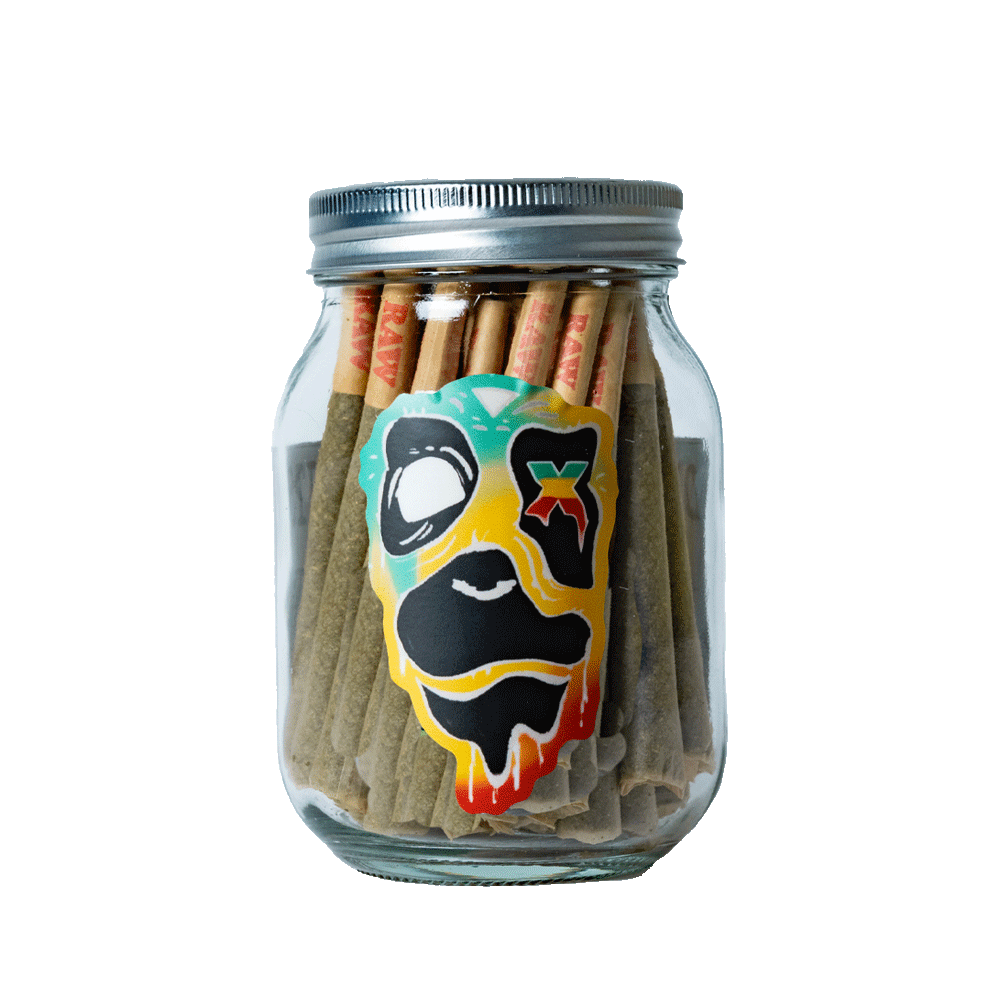 For 21 plus years old.
Ohrangutang Care delta-8 pre-rolls are the perfect way to relax and unwind.
Each blunt contains 1 grams and is made with Delta-8, and then dipped in Delta-8 distillate. The blunts themselves are made with organic hemp paper, and there are absolutely no pesticides or additional chemicals here.
Ingredients: 1 gram premium hemp flower with Delta 8 THC Infuse
1.5 gram (Per Joint) Otto II Flower Sativa Flower Distillate Infuse
1.5 gram (Per Joint) White CBG flower Indica Dominant Distillate infuse
Preroller joints with Delta 8 super promo $3 each joint
40 joints per jar
1 gram premium hemp flower with Delta 8 THC. CERTIFICATES OF ANALYSIS https://ohrangutangcare.com/certificates-of-analysis-ohrangutang-care/
Light on and enjoy (Consumers must be 21 years or older to purchase. For this reason, you must be 21 years or older to purchase any products both online and in store) WARNING: MAY CAUSE DROWSINESS. DO NOT OPERATE HEAVY MACHINERY OR A MOTOR VEHICLE AFTER CONSUMING These statements have not been evaluated by the Food and Drug Administration. This product is not intended to diagnose, treat, cure or prevent any disease
Keep out of reach of children. Consumers must be 21 years or older to purchase